All Alaska Outdoors & Teaches Fly Fishing On The Kenai River
Alaska's first fly fishing school is brought to you by Alaska Clearwater Sportfishing, and we're pleased to work with them at All Alaska Outdoors. One by one, we are helping anglers learn and understand the best fly fishing methods and techniques in our fly fishing school. To be successful every time you pick up a fly rod, you must first understand how fish think. This program is designed to deepen your understanding of the ecosystems that Trout and Salmon live in. You'll learn fly fishing techniques that get more strikes, more action, and more catches! Most importantly, you'll learn what it takes to protect our fisheries around the world for future generations to enjoy. Contact us to learn more about our Alaskan fly fishing school.
Alaska Clearwater Sportfishing School: Class Schedules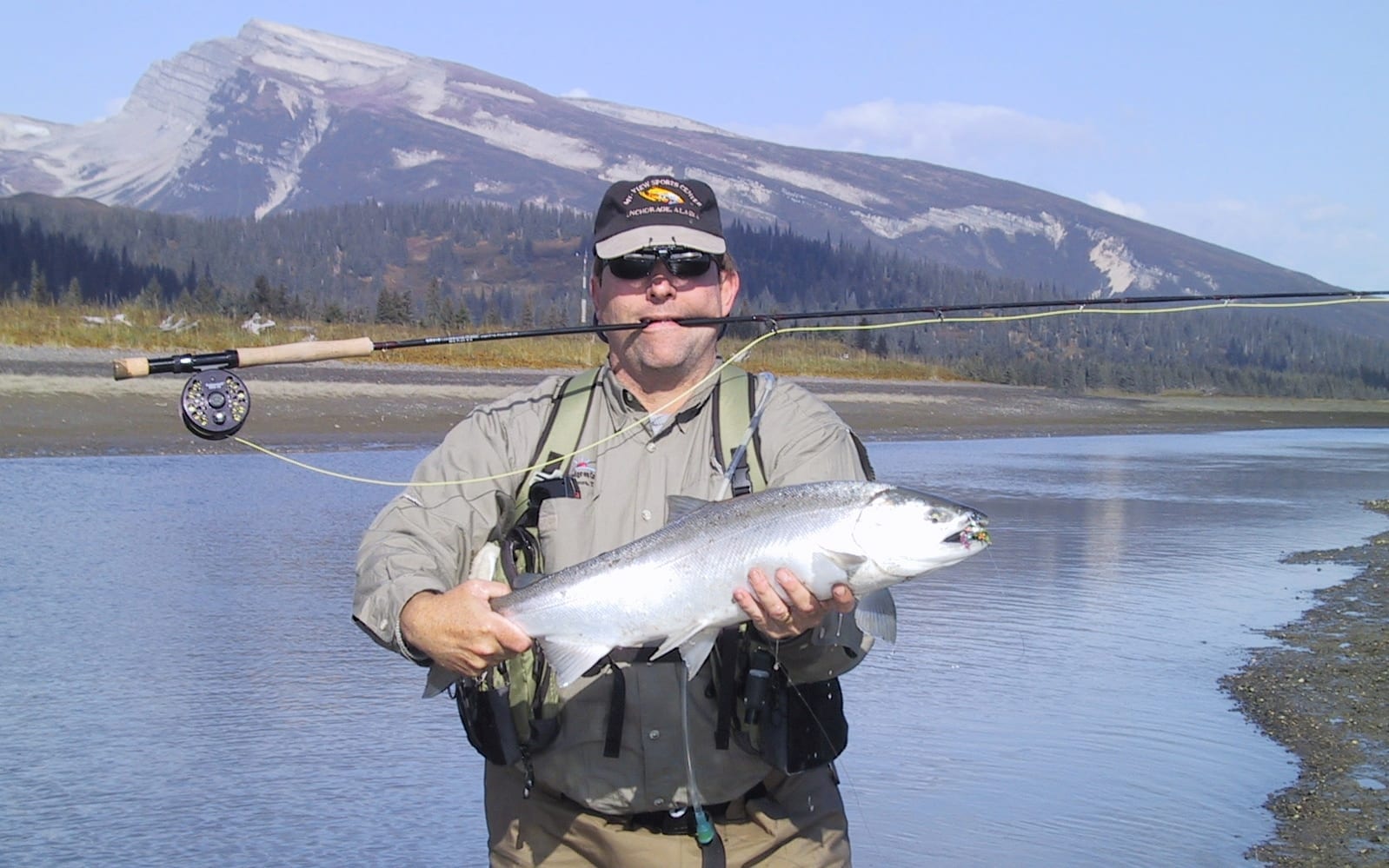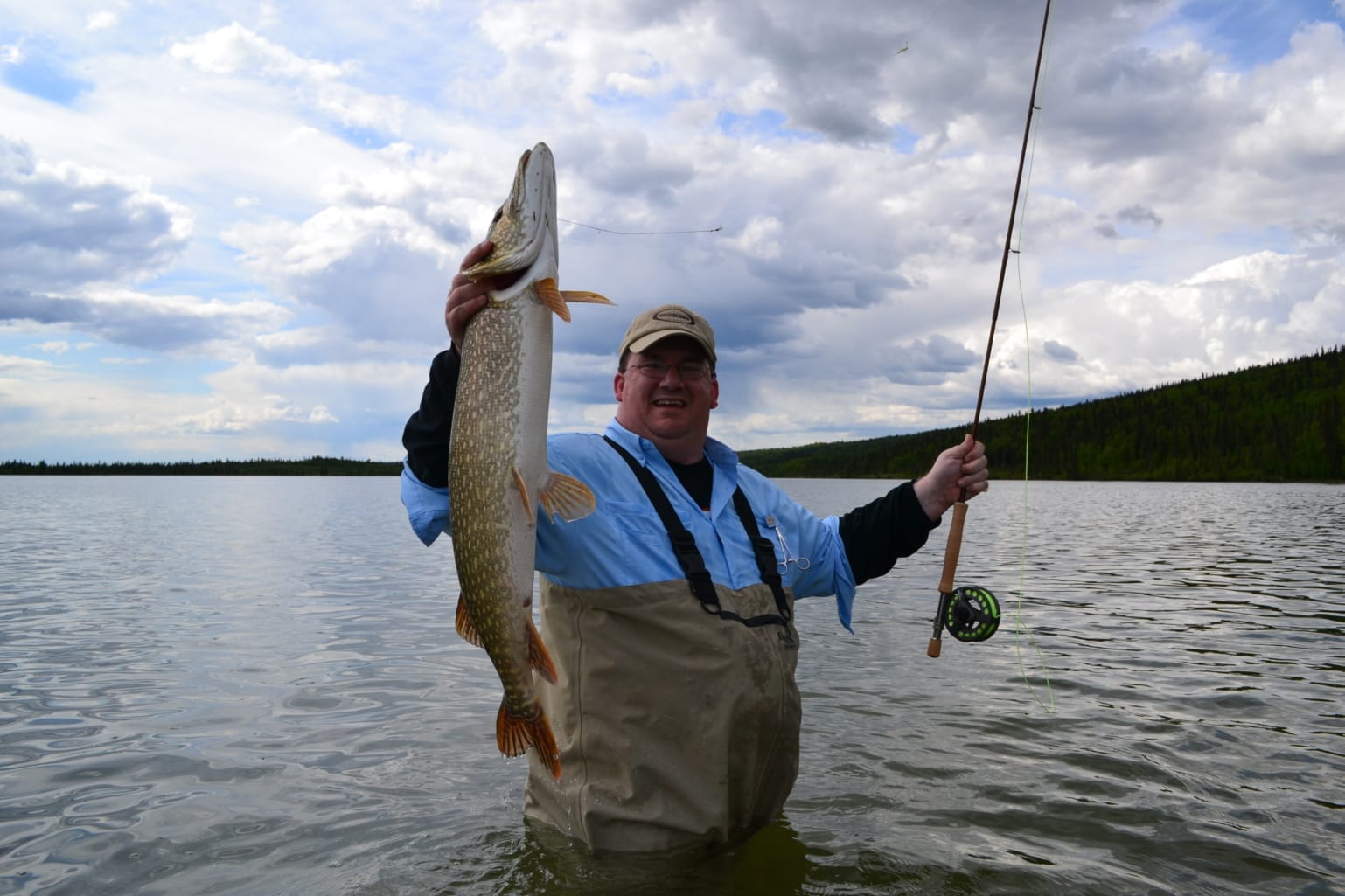 5Days & 6 Nights For Just $2,850
Location:
All Alaska Outdoor Lodge & Conference Center near Soldotna, Alaska
Instructor:
Fly Zack Walters from Alaska Clearwater Sportfishing
Tuition Includes:
3 Full Day Drift boat fly fishing trips on the Upper Kenai River Canyon
1 Ultimate fly out fly fishing trip
1 Walk in and wade fly fishing trip
Small batch limited 4 seats per week.
These week long packages will receive all of the typical services and amenities of an All Alaska Outdoors Lodge Fishing and Lodging package www.allalaska.com/lodging/
June 14th – 20th / June 21st – 27th / June 28th – July 4th / July 5th – 11th
Class Syllabus:
Fly Rod Casting: This includes roll casting, traditional fly casting, water loading, single & double haul intro, fly casting in the wind and when to use these casts.
Tackle: Learn about the fly rod, fly reel, fly line, leader selection, strong knots, tying leaders, and setting the drag.
Presentation: Explore the dead drift, the swing, dry fly fishing, and how to read water and find the best fishing spots.
Fighting Fish: Master the hook set, fly line management, applying pressure, and anticipation of the surge.
Fly Tying: You'll be introduced to the tools, basic fly design, thread work, materials, and fly function so you can catch fish on your own tied flies.
River Conservation: This is where you learn about catch-and-release, the life cycle, how to leave no trace, and a sustainable harvest.
More Details About The Alaska Clearwater Sportfishing School
From Instructor Zach Walters:
"2021 marks my 14th year as a fly fishing guide on Alaska's Kenai River. I want to spend my days as a highly experienced fly fishing guide teaching my passion for fly fishing. I want to teach the method of fly fishing as a guru teaches yoga: with devotion and commitment to the craft. I will be humble and start every day with a thirst for knowledge and so should you. The program will greatly improve your experience on the water. Let's face it: Life is short! Speed up your progression with this intensive school and work on all aspects of the game. This fishery is ideal for learning the basics as well as developing advanced fly fishing techniques. The focus of our fly fishing school is to teach fly-casting, tackle, fly presentation, fighting fish, fly-tying and conservation of the river. I want everyone who attends my school to walk away confident as an angler which others aspire to be. This is a small group workshop format that allows us to work together to improve your game on all levels. Once you're no longer a beginner, you can focus on the greater experience that fly fishing provides — breathing fresh air, appreciation for mother nature, relaxing, connecting with family, clearing your mind, being happy and, of course, catching fish. I am looking for highly motivated, positive guests that want to learn about fly fishing. We have 4 schools in June and whenever available dates exist throughout the season. A maximum of 4 anglers can attend each class. Alternate dates and number of guests can be accommodated."
This program is for you if you have a thirst for knowledge of fly fishing. We are dedicated to making this program fun, personal and the experience of a lifetime. Every day of class consists of a full day on the water and classroom time before or after. You will have time to eat, fish and sleep. What more do you need? Each day will be about 8 hours from start to finish. If this sounds like too much, you can always take a guided float trip where overall experience is the focus. You'll still have a knowledgeable guide at your disposal for tips and techniques.
The Kenai River has millions of Salmon and Trout that naturally sustain in this large Alaskan watershed. It's easy to catch fish with a fly rod on the Kenai River and that is what makes this school different from any other fly fishing school. Our classes work on every aspect of your fly fishing game: fly fishing on the surface of the water with dry flies, hinge nymphing, swinging flies and banging beads on the bottom are all effective techniques that you will learn. Best of all, you'll learn all about conservation, how to respect local fishing regulations and preserve the environment. We'll teach you to hook fish, to bring them to the net and release them safely back into the water.
Items provided in the school program.
Chest Wader rental
Fly Fishing Rods and Tackle
Fly tying Supplies (feathers, thread, hooks, beads…)
Shore lunch on day's we catch Salmon!
What to bring
Waders if you have your own
Fly rod and reel if you own (5 weight dry fly rod, 6-7 weight 9-10 foot for trout, 7-8 weight 9 foot for Salmon)
Fly tying Vise and tools (Bobin, sizzors, whip finish and other tools if you have them)
Fishing License
Food, water and other drinks
Raingear, mid layer, base layer, polarized sunglasses, fishing gloves, brimmed hat / winter hat
Rental car to transport from Anchorage Ted Stevens Airport to All Alaska Outdoors Lodge and for daily trips and shuttles.