The Best Alaska Has to Offer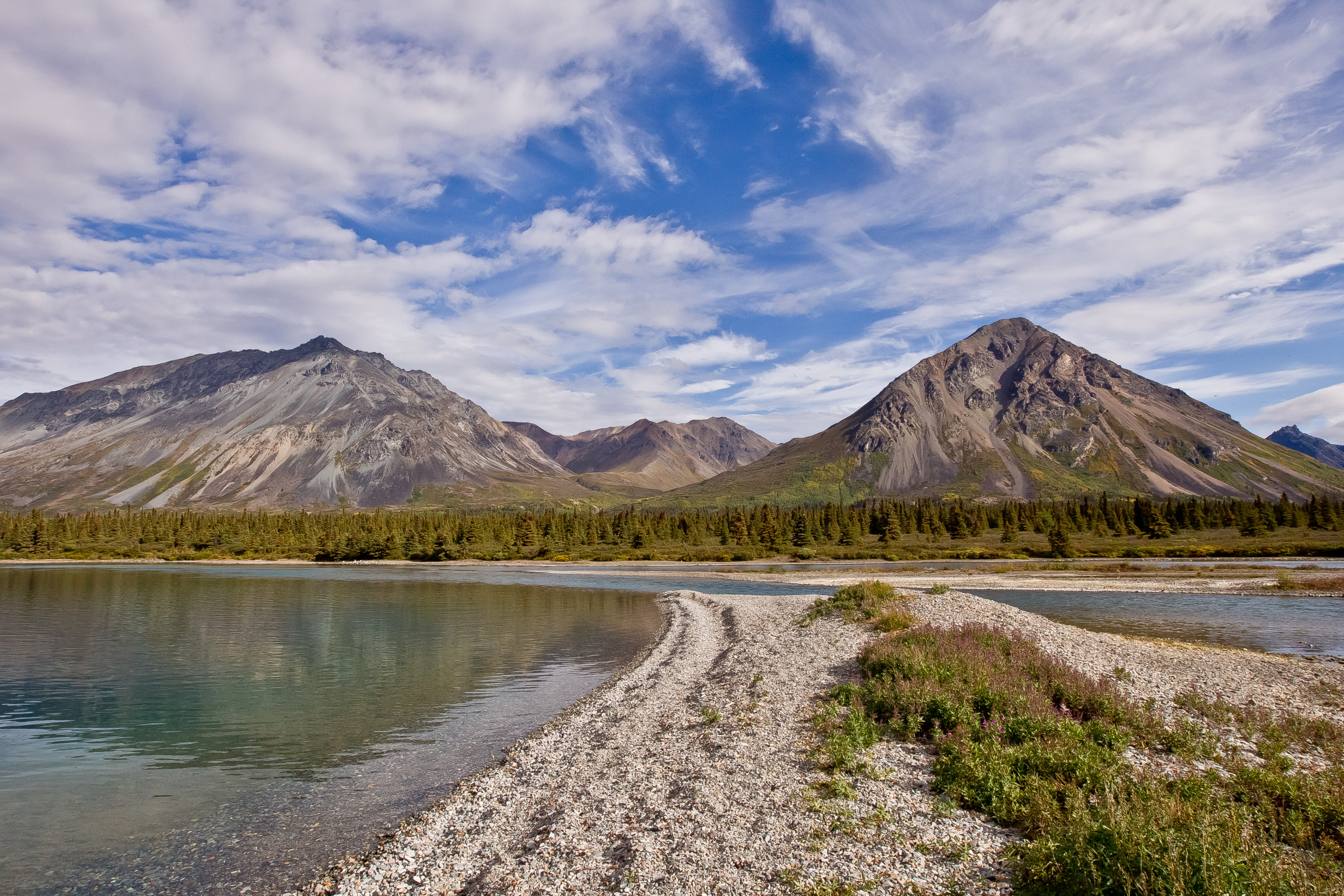 As soon as you arrive at your fishing location through All Alaska Outdoor Lodge, you'll see what makes this location so different from anywhere else in the world. An absolute dream for any angler, the land surrounding our lodge is home to a gorgeous lake and crystal-clear, snow-fed streams. Landscapes like this are part of why Alaska is such a fishing paradise. Of course, Alaska would not be Alaska without the deep waters of the Cook Inlet, and the Pacific Ocean that offers incredible saltwater fishing opportunities.
If fishing is not in your bag of tools, and instead you weather best in the forest with a firearm and a keen sense for the outdoors, our Ptarmigan hunts are sure to suit you. Even we have been impressed by the volume of Willow Ptarmigan and other ducks that have populated our favorite hunting grounds in the Kenai Mountains. For those who are up for a hike and are ready to put in the work, we will put you on the White Tail and Rock Ptarmigan. You're welcome to bring your own shotgun for our guided Ptarmigan hunt. Or, if you prefer, we're happy to provide you with everything you'll need. The same goes for the beloved dogs. At All Alaska Outdoors Lodge, we're happy to meet your own canine hunting partner, or we'll introduce you to Maverick or one of our other well-trained dogs.
Hit the reset button. When life and work obligations stack up and begin to feel unconquerable, All Alaska can help you to recharge your soul and natural side in the most beautiful natural environment in the United States. Come feel the power of the fresh air.
The Alaskan Wilderness – rivers and streams with strength and timelessness fathomable only by the salmon and trout that call them home, forests of evergreens and mountains harboring steadfast flora and fauna, and oceans that run deep with fish and mammals. All serve as essential components to the ecosystem we call home.
When you walk onto the property here at All Alaska Outdoors, you are greeted by our lodge in Soldotna, where you'll find the ideal base camp for preparing for, enjoying, and relaxing from all your fishing, hunting, and explorational desires. We provide our guests with comprehensive amenities like a full kitchen. In our Lodge Suites, Cabins, and Studios, the comfortable sleeping and living arrangements will keep you well-rested and refreshed for all your trips and excursions. Our studios are located above the Conference center which offers opportunities for group gatherings and professional congregations. The cabins at All Alaska are suitable for groups up to four people and are nestled in the woods close enough to nature to fully recharge everyone's batteries.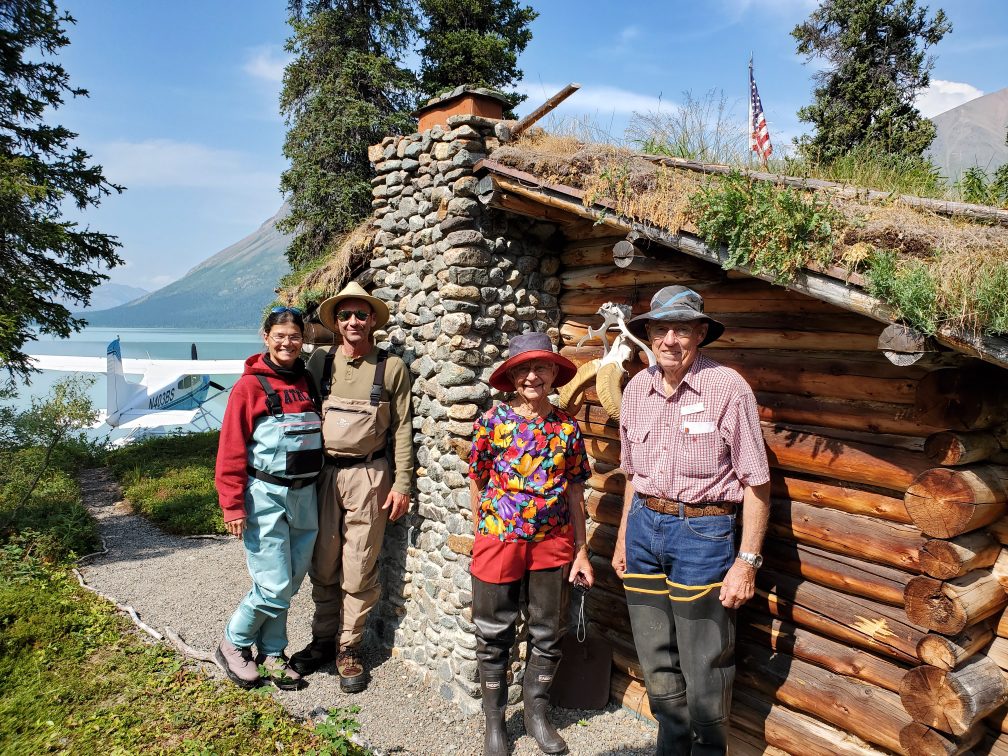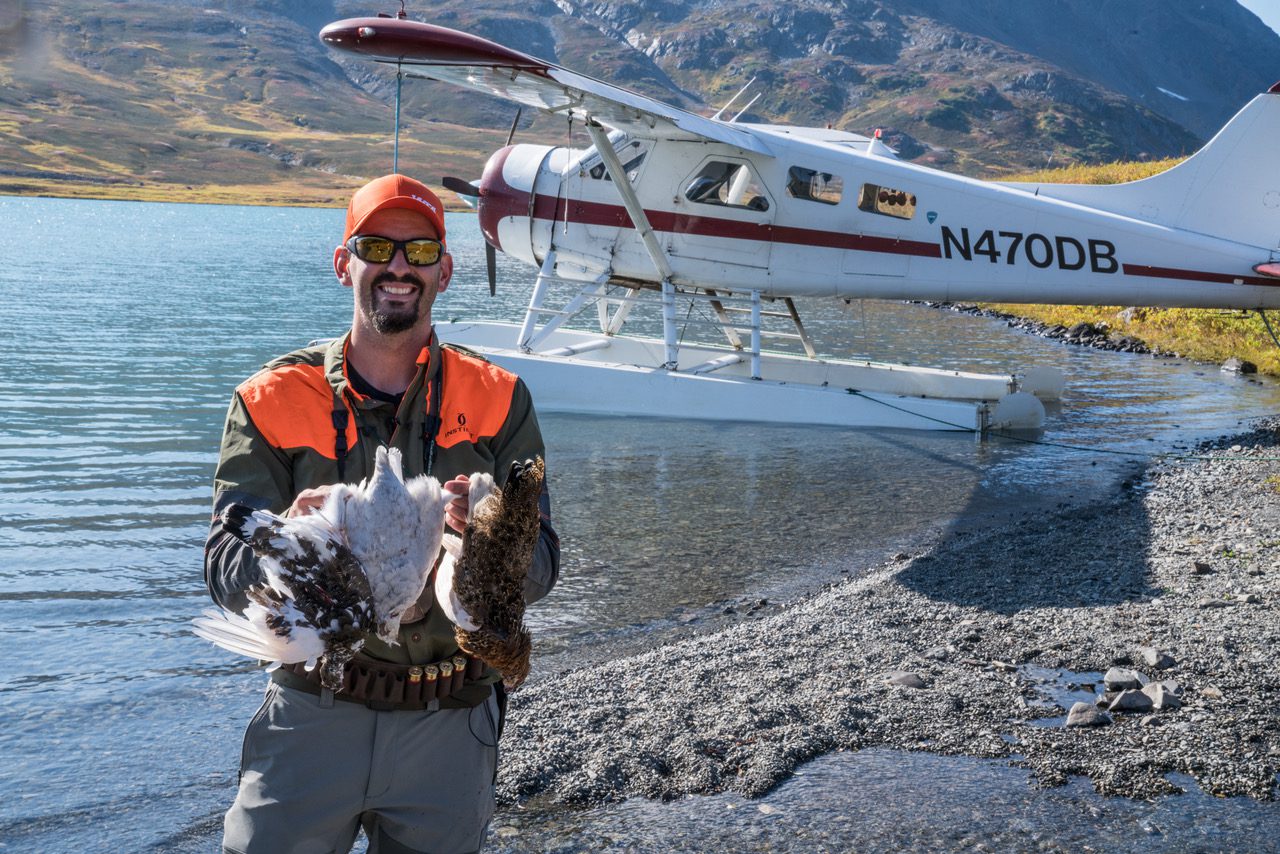 All Alaska Outdoors – Who We Are
At All Alaska Outdoors, we dedicate our energy and passion to those who wish to share in the awe-inspiring beauty our Alaska has to offer. The fishing, hunting, exploration, guidance, and spirit of our legacy shines through in our mission: to help get you as close to nature as possible. Alaska is known as The Last Frontier, but in the hearts and minds of our outdoor sport and exploration enthusiasts, it will always be the pinnacle. From Ptarmigan trips to health and wellness inspired by the Alaskan wilderness, All Alaska Outdoors is the premier service. Come and stay with us!