Hiking, Boating, Golf, Dogsledding & Other Eco Tours In Scenic Alaska
Whether you're looking for a change of pace from hunting and fishing, or you've got members of your party looking for other activities while you go on a day-long adventure, we've got you covered at All Alaska Outdoors! Hiking, kayaking, boating and birding are just a few of the sightseeing and ecotourism activities we offer. The Kenai wilderness is one of the world's most scenic backdrops for these kinds of activities, offering breathtaking scenery and grandeur that isn't easy to find in the Lower 48. We'll help you plan out an invigorating day for everyone in your party, even those who opt not to partake of our fishing and hunting activities.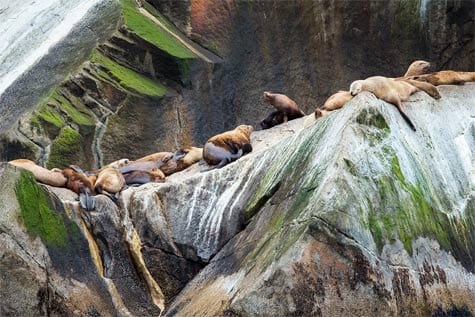 Kenai Fjords Cruise
This popular trip departs from Seward and cruises through Resurrection Bay and the Kenai Fjords National Park – 580,000 acres of spectacular coastal wilderness. You'll have the opportunity to see glaciers and wildlife, such as Humpback Whales, Sea Lions, Puffins, Eagles, Sea Otters, Dolphins and occasionally Orcas (Killer Whales). This is truly one of the most stunning places on earth. If you would like to fish while in the awe-inspiring setting of mountains, rock cliffs and glaciers, we will help you to catch Halibut, Salmon, Sea Bass and Lingcod for an additional charge. Pack a lunch and prepare for an adventure you won't soon forget.
River Rafting Float Trip
This scenic float trip takes you from the headwaters of the Kenai River through the calm waters in the mountains of the Kenai National Wildlife Refuge. Be on the lookout for Moose, Bear, Bald Eagles, Loons and various waterfowl. This trip may be taken in a "Drift Boat" for an additional charge if you would like to fish along the way for Dolly Varden Trout, Sockeye Salmon or Trophy Rainbow Trout.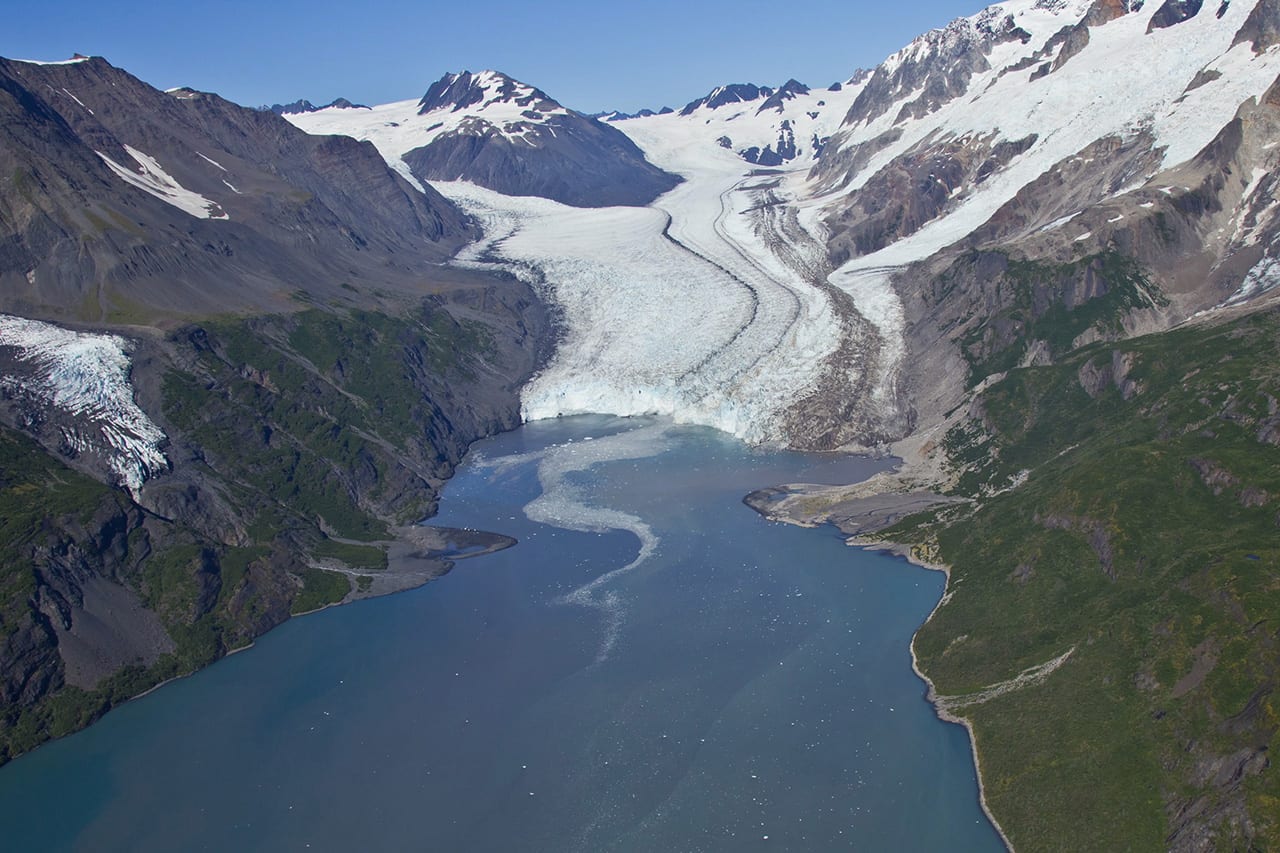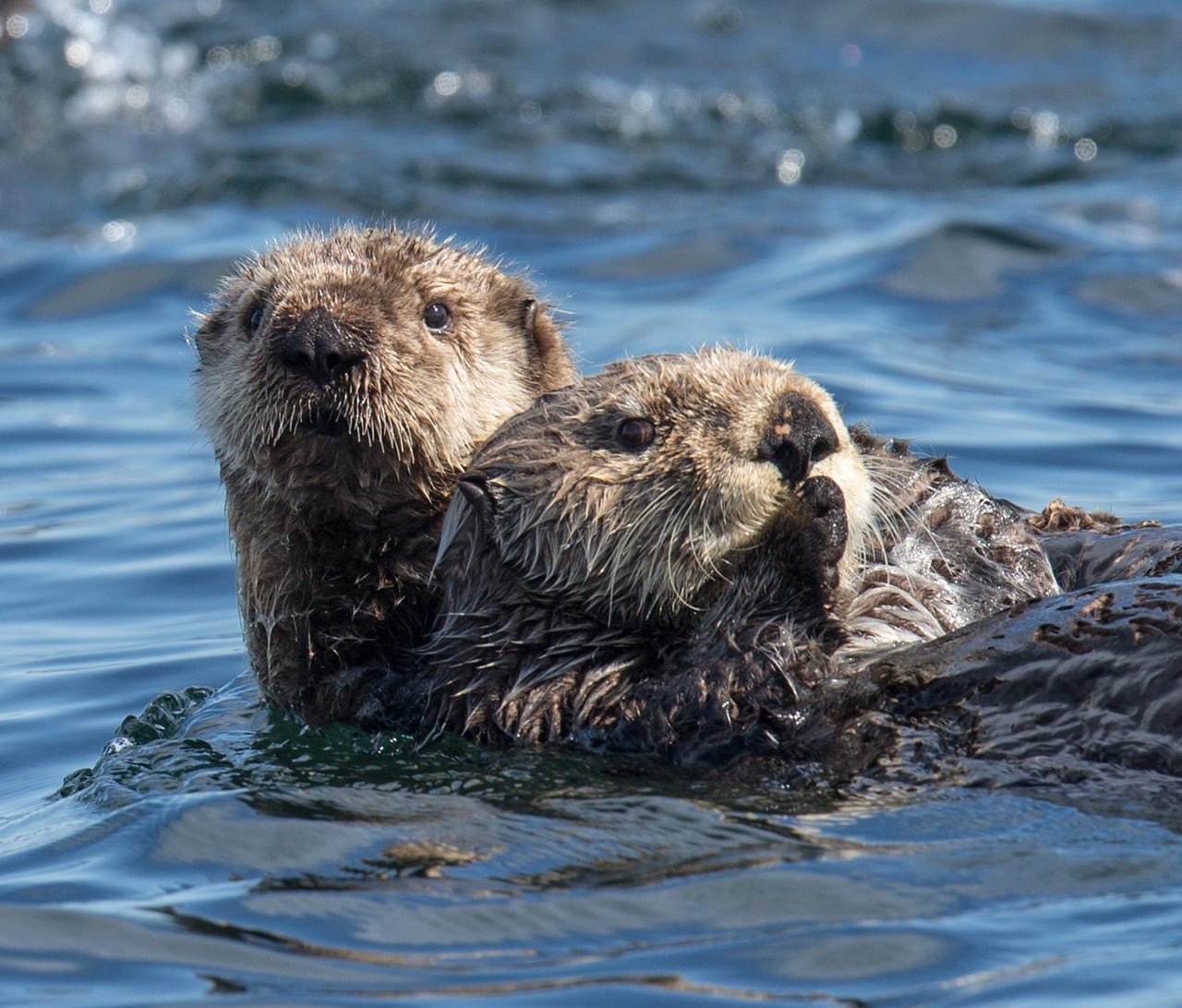 Other Trips
FLIGHTSEEING TOURS: See the area wildlife, the Harding Icefield or possibly Mt. McKinley.
GOLF: We have 2 golf courses within 30 minutes of our lodge that rent clubs at very reasonable rates.
HORSEBACK RIDING: Take a day trip into the Chugach National Forest or ride along the Cook Inlet Shore.
KAYAKING TOURS: See either Kachemak Bay or Resurrection Bay – both are spectacular!
BIRDING: Many species avid birdwatchers would consider "lifers" can be found here.
DOGSLED RIDES: Cuddle Alaskan husky and sledding puppies while learning about their life & sport!
EXIT GLACIER: Visit Exit Glacier – one of the few glaciers one can still 'walk right up to'.
HIKING: We have numerous guided or unguided hikes ranging from "Easy" to "Severe" in difficulty to see beautiful waterfalls or mountain lakes.
SHOPPING: Of course! Visit the artists and craftsman's galleries – no guides necessary!
Visit Dick Proenneke's Cabin On Twin Lakes Alaska
One of the most amazing and cherished experiences available on the Ultimate Expedition Alaska Fly In Fishing Trip is the opportunity to visit the famous Twin Lakes cabin built by Master Craftsman Dick Proenneke. The Proenneke cabin is a historic site you can visit on our Lake Clark National Park venue Ultimate Expedition, and the video below offers a preview of what's waiting when you visit this amazing place. Dick Proenneke was a man of many talents and a skilled outdoorsman. He built this cabin in what is now Lake Clark National Park, by himself, with hand tools, from materials available on site in a single summer. He then lived in it by himself for over 30 years while he survived off of the land. Prior to his death, he donated the site to the park and it was made a National Historic Monument. It now sees more than 1,000 visitors a year. All Alaska Outdoors Lodge has been taking guests to this site for nearly 20 years. Our guests are always amazed and grateful for the opportunity to visit this beautiful place. The site is staffed by park volunteers and rangers who assist in touring his home and providing insight into the way Dick Proenneke lived.
The site was probably made most famous by a movie frequently seen on public television. The name of that movie is "Alone in the Wilderness". It was adapted from a book written about Dick Proenneke's first year of life at Twin Lakes, entitled "One Man's Wilderness". Both of these resources outline his construction of the cabin and what life was like that very first year.
We hope you enjoy the video we've made from the photos and footage from our many trips over the years, and trust that it will inspire you to visit this great land and magnificent place on our premier trip, the Ultimate Expedition. Even better, this historic site is a very short distance from some of our favorite Summer fishing spots and Ptarmigan covers.
I would like to send a special thanks to two of my favorite people in the world, Les and Cindy Robbins. Les is a professional photographer. He and his wife Cindy have been on more than 30 Ultimate Expeditions with all Alaska Outdoors Lodge. He was moved to produce this video on his own, because he considers a visit to Dick Proenneke's cabin at Twin Lakes in Lake Clark National Park to be such a special experience. More of his amazing work can be viewed at www.Greatlandphotography.com.