All Alaska Outdoors has many options for taking in the awe-inspiring sights of the Alaskan wilderness. Take advantage of the opportunity to see black and brown bears in their natural habitat, not behind glass at the zoo! Our Float Plane Alaska Fly-In Fishing Trip is an excellent option for close-up bear viewing and photography. The Crescent Lake Fly-In is offered specifically for outstanding bear viewing opportunities. The locations we visit on the Wheeled Plane Fly-In are excellent places to see Brown Bears in a picturesque coastal setting in Lake Clark National Park. The Ultimate Expedition provides amazing aerial flightseeing. We have several venues that put you over the scenic habitats of Brown Bears, Coastal Seals, Trophy Bull Moose, Dall Sheep or Caribou Herd you're wanting to see. At several of our destinations, you can view and photograph Black and Brown Bears, Eagles, Sea Otters and breathtaking scenery in an exclusive setting. Don't miss the chance to use this trip to visit Dick Proenneke's Cabin from "One Man's Wilderness". Sometimes, you won't even have to travel to see wildlife with us! We often have resident Moose Cows and Calves visit our lakefront facility. Paddling one of our Mad River Canoes on our mile long lake will undoubtedly provide you the opportunity to approach one of our Loon families at close range. The Marine Life Viewing on one of our Deep Sea Combo Trips is reason enough to go, but we trust you won't mind the delicious fillets you'll take home from the successful fishing. All Alaska Outdoors can show you a side of the Greatland you can't see from a cruise ship or hotel room! Come and see it all with us soon.
3 Night/2 Day Fly-Out Bear Viewing Eco Tour Package
2 Person minimum
3 Nights Lodging
Arrive Sunday and Depart Wednesday or Arrive Thursday and depart Sunday
Package includes Fly-Out bear viewing to Chinitna Bay or Silver Salmon Creek on wheels, beach landing and bear viewing and photography for one hour and west coast Cook Inlet flightseeing on return.
This package includes date-specific extras:
Book These Dates…
Price.
…Get These Extras
June 7 – July 5
$1350
per person, plus tax
Package includes the FLOAT PLANE ALASKA FLY IN FISHING TRIP-WOLVERINE CREEK BEAR VIEWING (fishing is optional)
August 2 – September 6
$1495
per person, plus tax
Package includes the CRESCENT LAKE FLY IN FISHING TRIP WITH BEAR VIEWING (fishing is optional)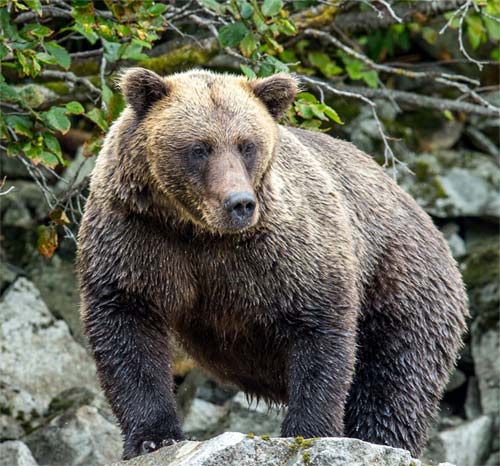 Crescent Lake Fly-In Fishing Trip with Bear Viewing
Crescent is a stunningly beautiful mountain lake with a good population of brown bears and good fishing for Lake Trout, Dollies and Silvers later in the year. Travel around the lake searching for brown bears, many with cubs, in comfortable 18′ aluminum boats. Alaska Bear Viewing with All Alaska Outdoors should be awesome as multiple bear sightings are the norm!
Crescent West Fly In Pricing  (August and September)
$501 per person – Includes $6 Park Fee
Float Plane Alaska Fly In Fishing Trip-Wolverine Creek Bear Viewing
You will leave by floatplane and be flown to a remote Lake on the West Side of Cook Inlet. There you may watch and photograph bears from your boat, and fish for the same Salmon that these huge Coastal Brown Bears are attempting to catch. This is an experience that most people can only dream about or watch on the Discovery Channel. This is typically a 6 hour trip though weather can alter the length of the trip. Be sure to pack a lunch, it's a long day.
$450 per person