Alaska Fishing Forecast According to the Month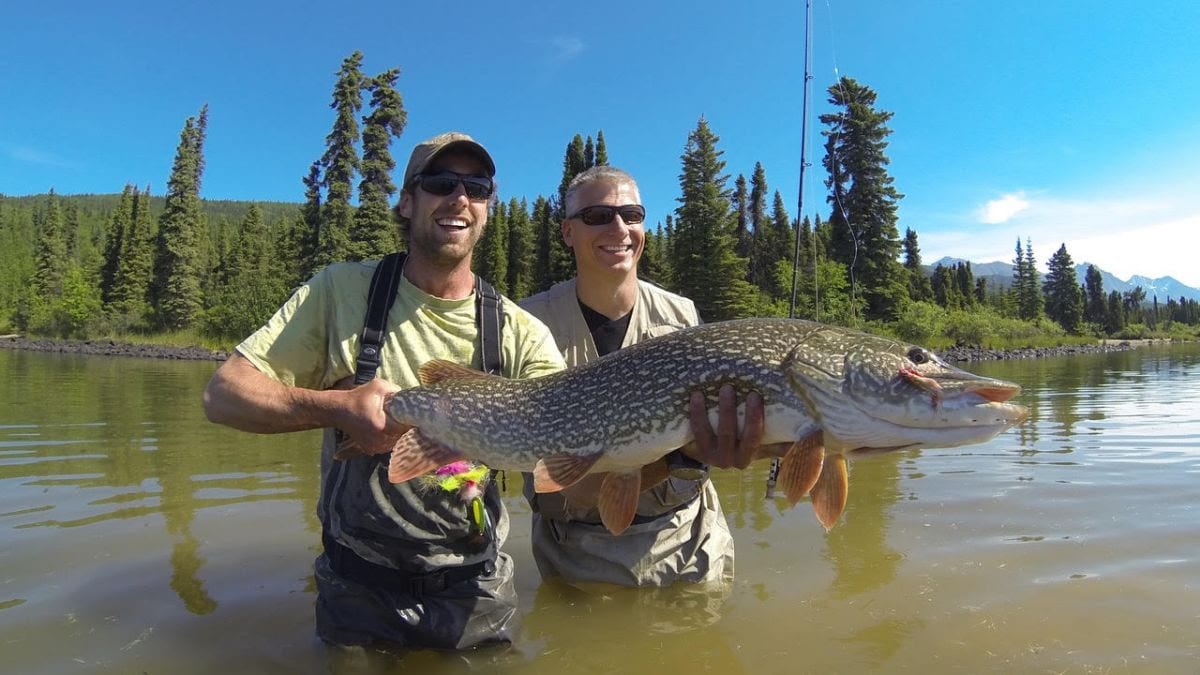 Late May:
As May comes to a close, we focus most of our effort around the saltwater fisheries of Seward, Homer and Deep Creek. At all three locations, you can fish for halibut and troll for King Salmon. The Seward and Homer fisheries also allow for Sea Bass and Yelloweye fishing. Towards the very end of the month, the Ultimate Expedition is available for large Pike, Grayling and lake trout fishing. Pricing and crowds are down this time of year, so if you're looking for a more affordable and exclusive experience, we would recommend coming during this time.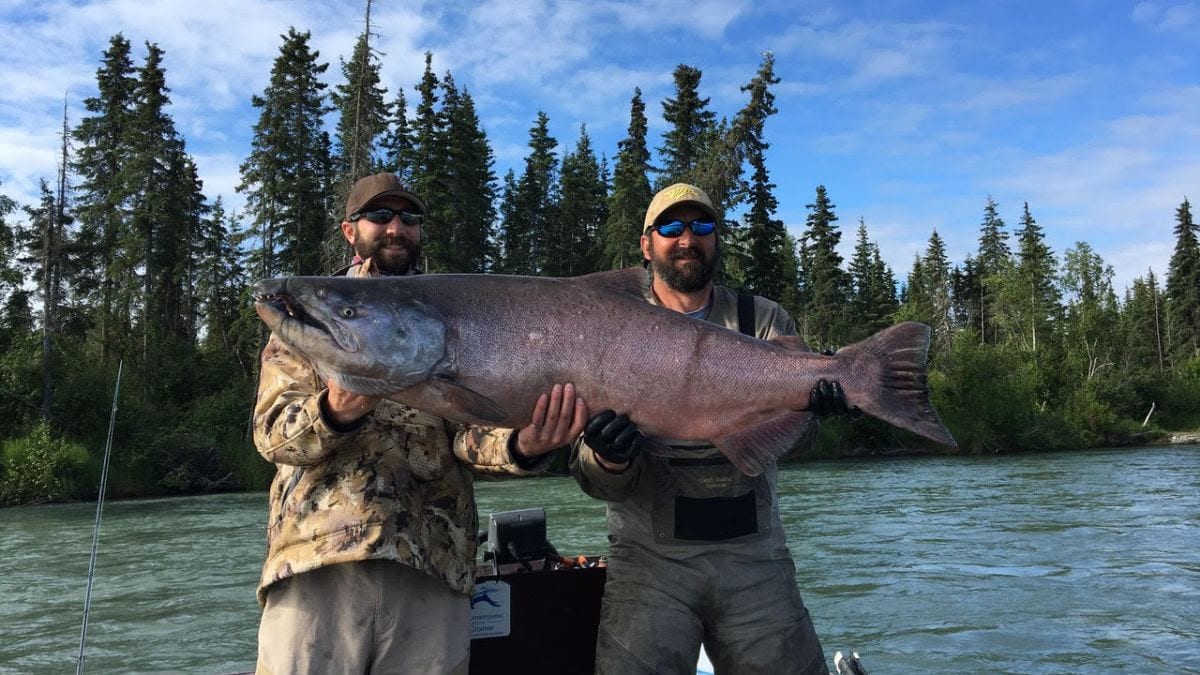 June:
River fishing starts to heat up during June! During this time, we are usually able to intercept some Sockeyes on their way to the Russian River. The King Salmon also start to arrive around this time, though we are usually restricted to catch and release for fish under 36 inches. On June 11th, the upper river opens up for Rainbow fishing. Our Upper River Drifts are excellent opportunities to catch and release Rainbows and Dolly Varden, and there's a good chance at reaching the Russian River three-fish Sockeye limit. The salt water fishing is similar to what's available in late May, though the Kings may not be as readily available by the end of the month. By June 10, our fly-in trip to Wolverine Creek is a great place to catch Sockeye and view coastal brown bears with Cubs from a close distance. The early part of this month is the best time for the Ultimate Expedition to the Giant Pike fishery. We also have excellent Lake Trout fishing, and flying back through Tuxedni Bay to view the bears on the flats is a spectacular experience. The generally great weather in June makes for great flight seeing on the Ultimate Expedition Trip.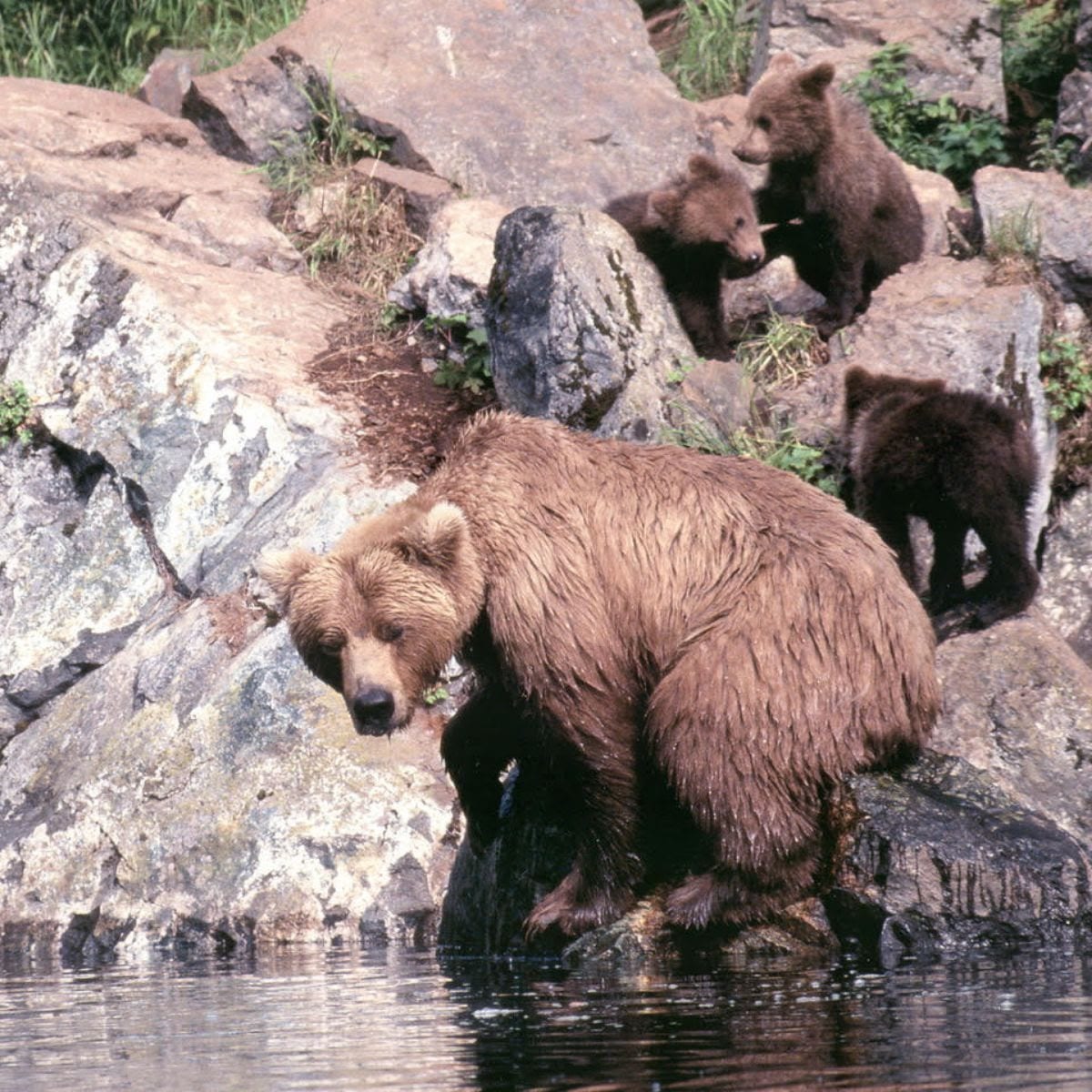 July:
July is when the river fishing really takes off. In fact, it's the most reliable time to potentially catch a 50+ pound King Salmon. However, In the last decade or so, fishing has been up-and-down and we have experienced some restriction on King salmon retention. With this consideration, the Kenai is still probably your best bet for a trophy fish, and Sockeyes are generally reliable. The worst case scenario for a July trip is you going home with a healthy fish box full of Sockeye salmon fillets. The salt water fishing remains consistent out of all three locations during July, with the biggest difference being that Silver salmon are starting to show up fairly regularly on the trips out of Seward and Homer.
Lingcod season opens July 1, and Seward remains a solid option for producing good catches. Fly-out fishing options include our Float Plane Fly into Wolverine Creek which remains a great place for bear viewing and Sockeye fishing throughout the month. Or, consider the same Lake system for targeting the incoming Silver salmon run near the end of the season. An alternative location is the Kustatan River, which is an excellent bait fishery for Silver Salmon. Here, fishing is becoming consistent by July 20th and peaking towards the end of the month with a three-fish limit here. There are excellent Ultimate Expedition venues including Lake Clark and the Kenai Fjords National Parks with possibilities for Sockeye snagging, high volume Sea Run Dolly fishing, Grayling on Dry flies, Arctic Char and great Lake trout fishing.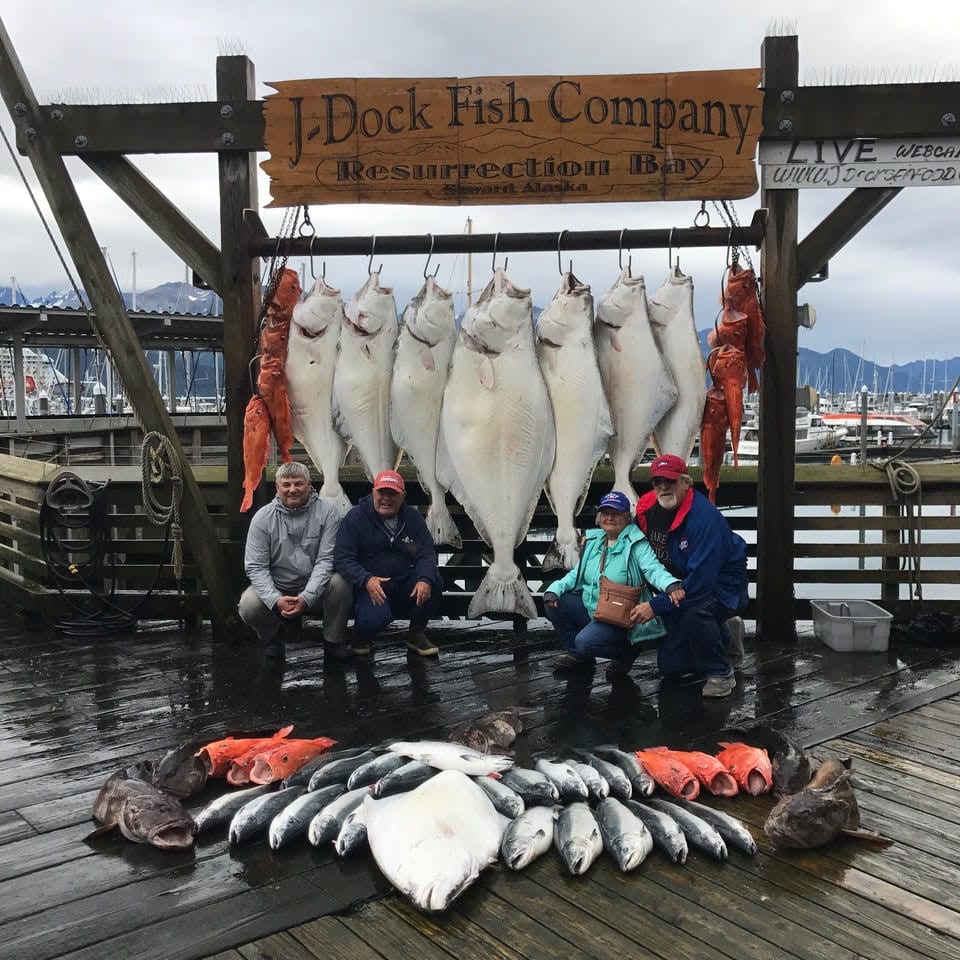 August:
King salmon fishing officially closes on July 31, but Sockeyes will remain a reasonable target through about August 10. If the returns have been good, the fish limit is often increased from three to six. Depending on how hard the commercial effort has been, Silver Salmon fishing on the Kenai River may be reliable in the earliest part of the month, but it's generally always good by August 10. The August Silver Salmon limit is two fish per person. And, salt water action out of all three locations should be consistent with halibut.
Multi species trips out of Seward and Homer continue to provide Silver salmon and Seabass, as well as Lingcod (primarily out of Seward). The August Float Plane Fly-In trips should be consistent at either Big River Lakes or the Kustatan for producing three fish limit catches of Silver salmon. During early August, Ultimate Expedition guests can fish for Silver salmon on the Kustatan River as part of their Multi Stop Experience, with Lake Clarke National Park Grayling and Lake trout/Char fishing really heating up this time of year.
By the end of the month our attention usually turns to the Bay of Pigs that's been consistently full of Giant Silver salmon. There is also an opportunity for a Wheeled Plane Fly In trip. Once again, these fisheries remain very reliable for three fish Silver Salmon limits and generally provide opportunity for Chum salmon and Sea Run Dollies. Brown bear viewing is also a usual part of this experience, as it is with the Crescent Lake Fly-In Trip.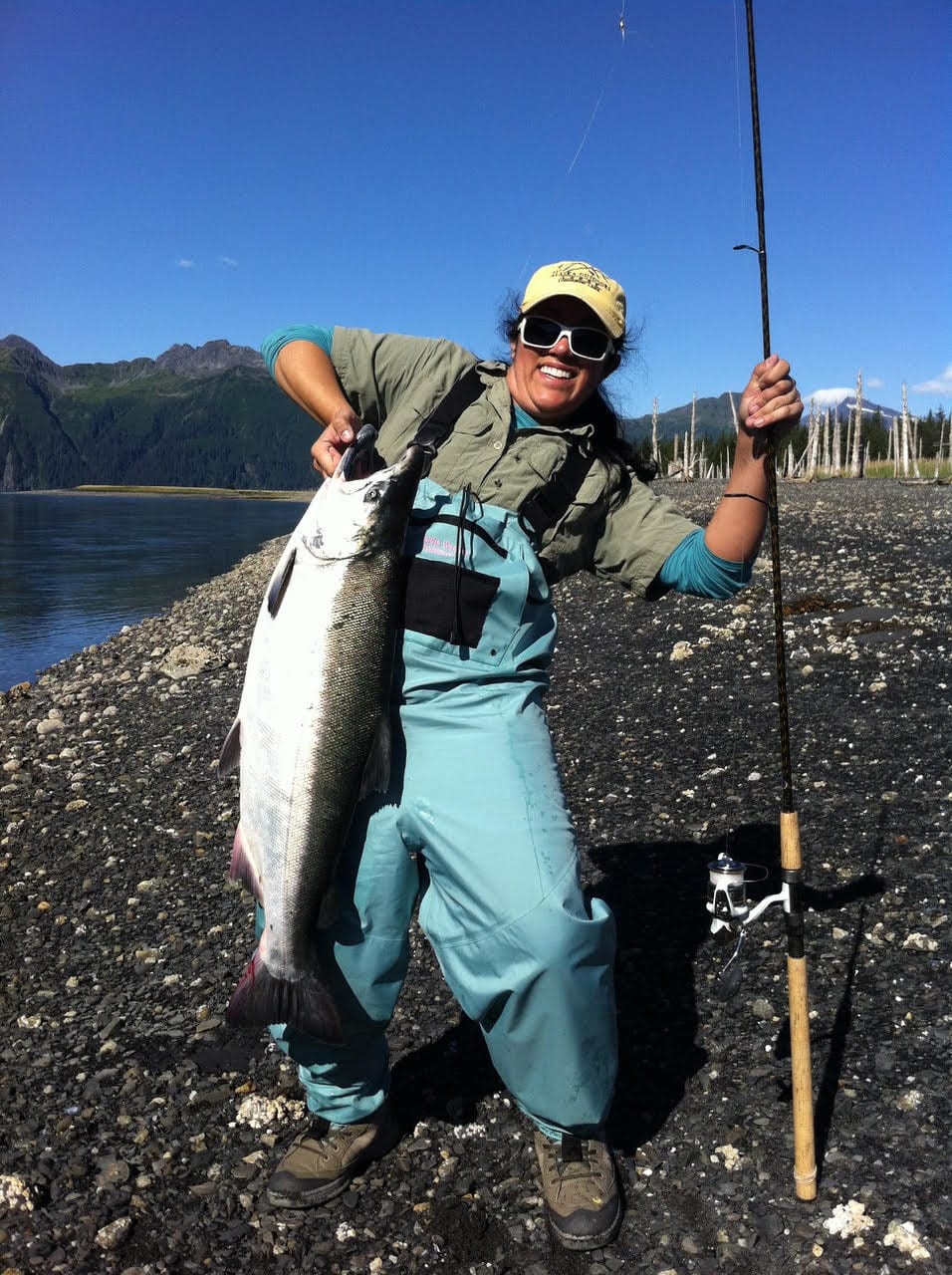 September:
September on the Kenai River is when the Rainbow fishing is at its best, and Silver salmon fishing can vary from good to great. The Silver limit is increased to three fish, and Rainbow fishing can be done from power boats in the lower river, or you can enjoy an Upper River Drift. The Kenai river also offers Duck Hunting in September. Most of the salt water operations are shut down after Labor Day, but we have a couple of hard-core captains that do really well out of Homer if you're still inclined to get some white meat. September is my own personal favorite time of year, as the Bay of Pigs' Silver salmon fishery is at its peak, the fall colors are amazing by mid month, and the ptarmigan hunting season starts! The last couple of years have seen ptarmigan numbers return to historic normals. Space fills up fast in September, but the end of the month is usually open and full of opportunity.