All Alaska Outdoors Lodge: Lodge & Conference Center
Traffic. Work. School. Pollution. Noise. All parts of life in the city we long to leave behind on a visit to rugged Alaska. But when you stay at the All Alaska Outdoors Lodge, you can stay with all your favorite comforts of home, too — all deep in the Alaskan backcountry where hiking, hunting, and fishing are unrivaled just about anywhere else in the world. They say Alaska is The Last Frontier, but you don't have to be a seasoned fur trapper just to enjoy the incredible Alaskan wilderness. We'll keep you cozy, connected and well-rested at the All Alaska Outdoors Lodge.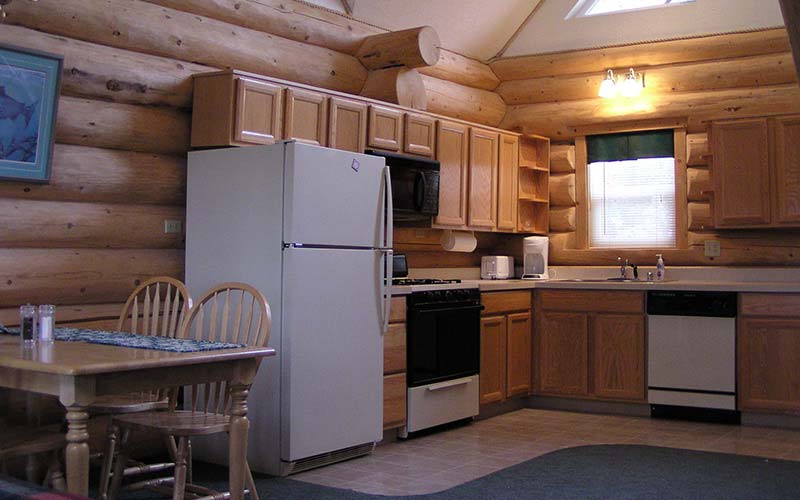 The suites in our Main Lodge overlook Longmere Lake and the float plane dock — providing a scenic view by which to enjoy a morning coffee in your room with a full kitchen, spacious living area and private bathroom with a second vanity.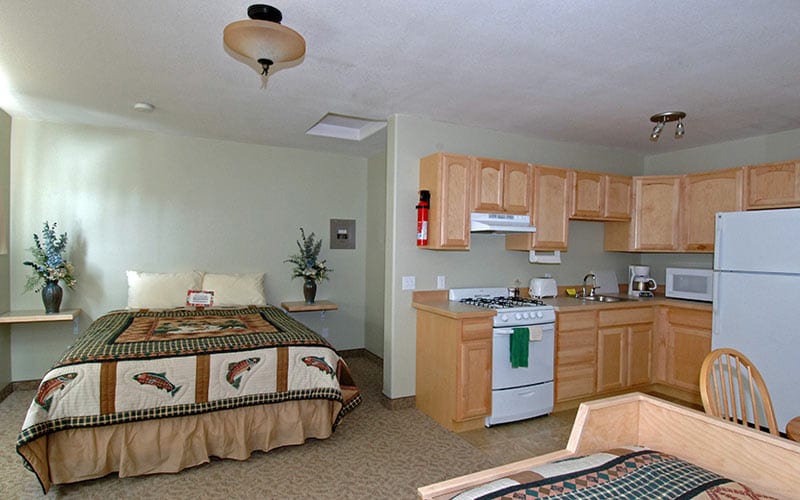 Located above the Conference and Dining center, our studios are perfect for couples or individuals looking for a warm, cozy spot to rest between fishing trips, hikes and other adventures. A complete kitchen and private bath offers the comfort and convenience of a hotel room yet so much closer to nature.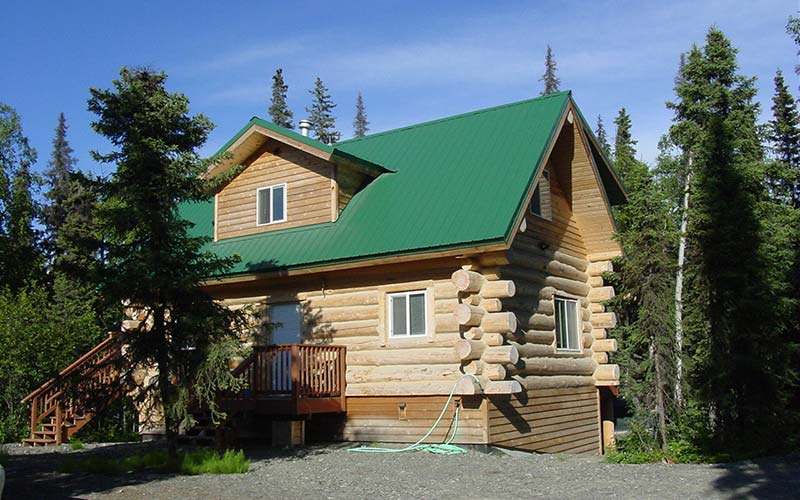 Suitable for groups of up to four people, our two-bedroom, two-bathroom cabins are nestled in the woods for a comfortable, private retreat for your family. Along with a private living area and full kitchen, you get the whole structure to yourselves with no shared walls. The perfect place to recharge everyone's batteries.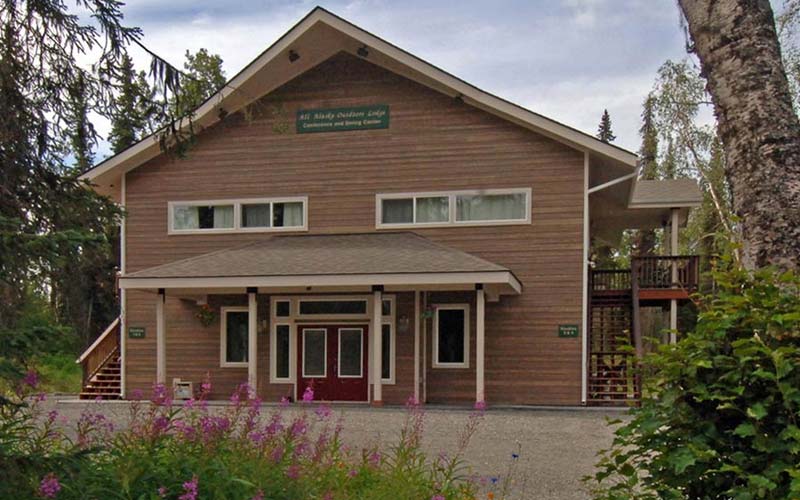 Bring your group, team or small business and do some serious team building in our conference and dining center! On Wednesday nights, it's home to our complimentary Lodge Dinner for guests and Wellness Week lecture. It's also available for weddings, meetings, family reunions and conferences of up to 85 people.
"We Have You Covered At All Alaska Outdoors Lodge"
Getaway to Alaska and let our team help you explore and enjoy the outdoors like never before! It's a sportsman's haven out there with world-class hunting and fishing of all types, not to mention hiking and ecotourism. We'll help you see the best of it all. Join our experienced guides on fishing trips, hunting excursions or bear viewing expeditions. Or, simply explore on your own all this rich wilderness has to offer. And when you get back with your catch, you can fire up one of our two outdoor grills or let us process your fish for safe transportation back home! Now that's a service you won't even get at many five-star hotels.