All Alaska Outdoors Lodge & Conference Center
When it's time to get away from the traffic, work, noise, and stuffy city air, you're invited to leave it all behind with a visit to rugged Alaska. At All Alaska Outdoors Lodge in Soldotna, you'll find an ideal base camp for enjoying all the hunting, fishing, hiking, and other outdoor adventures that the Last Frontier of Alaska has to offer. From seasoned trappers to those visiting Alaska for the first time, we'd love to provide you with the perfect vacation. Our lodging provides all the best comforts of home including a full kitchen. Check out our Lodge Suites, Studios, and Cabins below to see what best meets your needs and desires. We also offer a full conference and dining center that's ideal for most groups.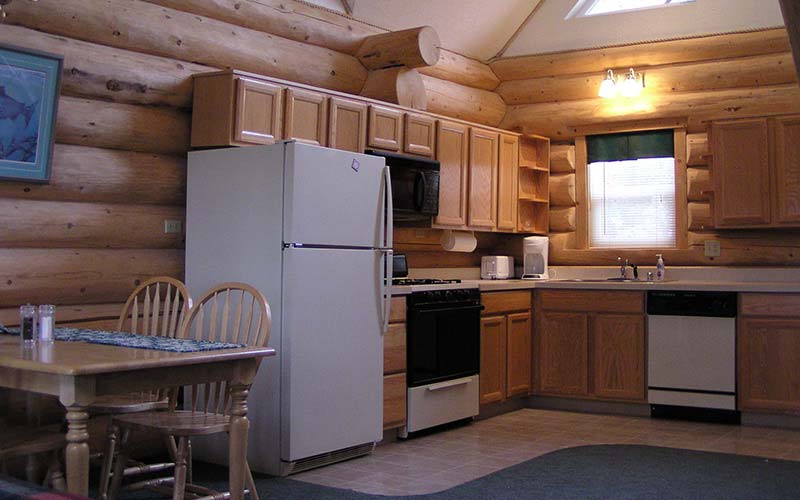 The suites in our Main Lodge overlook Longmere Lake and the float plane dock — providing a scenic view by which to enjoy a morning coffee in your room with a full kitchen, spacious living area and private bathroom with a second vanity.
Located above the Conference and Dining center, our studios are perfect for couples or individuals looking for a warm, cozy spot to rest between fishing trips, hikes and other adventures. A complete kitchen and private bath offers the comfort and convenience of a hotel room yet so much closer to nature.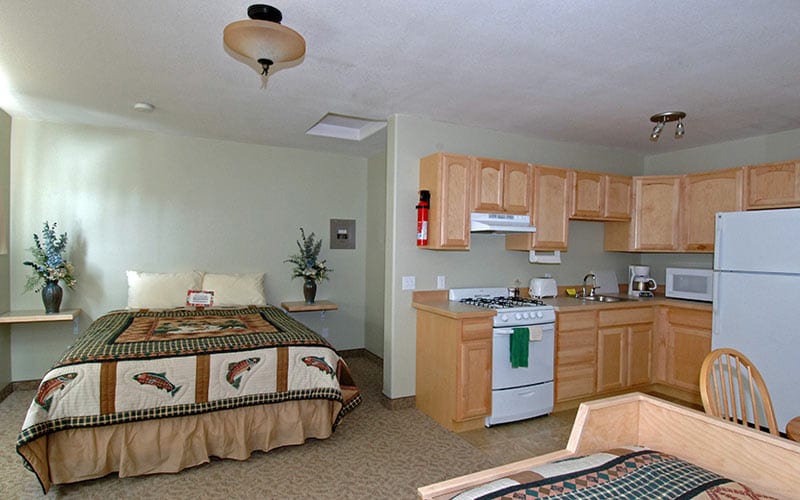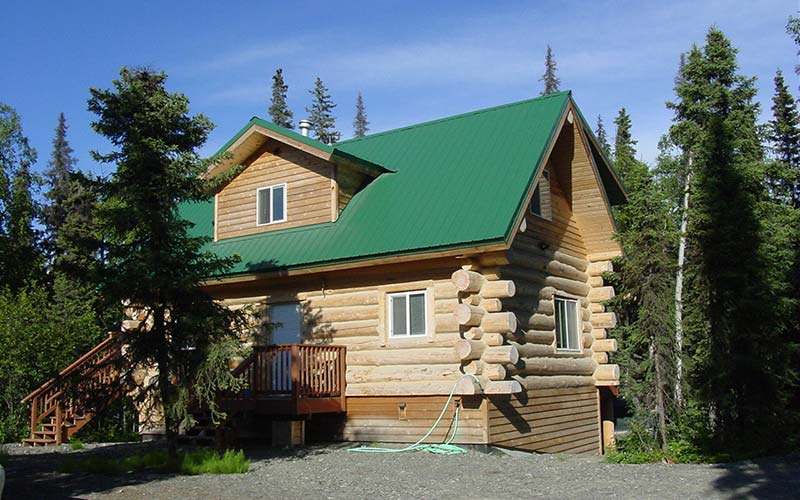 Suitable for groups of up to four people, our two-bedroom, two-bathroom cabins are nestled in the woods for a comfortable, private retreat for your family. Along with a private living area and full kitchen, you get the whole structure to yourselves with no shared walls. The perfect place to recharge everyone's batteries.
Bring your group, team or small business and do some serious team building in our conference and dining center! On Wednesday nights, it's home to our complimentary Lodge Dinner for guests. It's also available for weddings, meetings, family reunions and conferences of up to 85 people.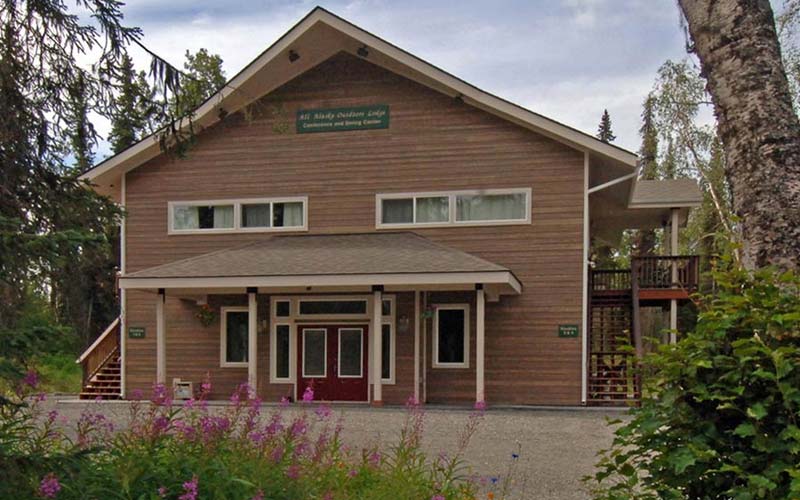 We Have Fantastic Options For Any Kind of Alaskan Vacation
Exploring the great outdoors with All Alaska Lodge isn't your typical fishing trip with the guys. We pride ourselves in being a sportsman's haven where you'll find world-class hunting and fishing along with exceptional hiking and ecotourism. Our expert guides make it easier than ever to take in and enjoy all that Alaska is known for. Whether it's fly fishing or deep sea fishing, hiking or bear viewing, we invite you to discover a better way to enjoy the great outdoors in Alaska. What's more, we'll even help process the fish you catch and package it for your trip back home. Of course, that'd be for the fish you don't cook right here at one of our outdoor grills. It's just one more example of how we offer a better vacation than many 5-star hotels.