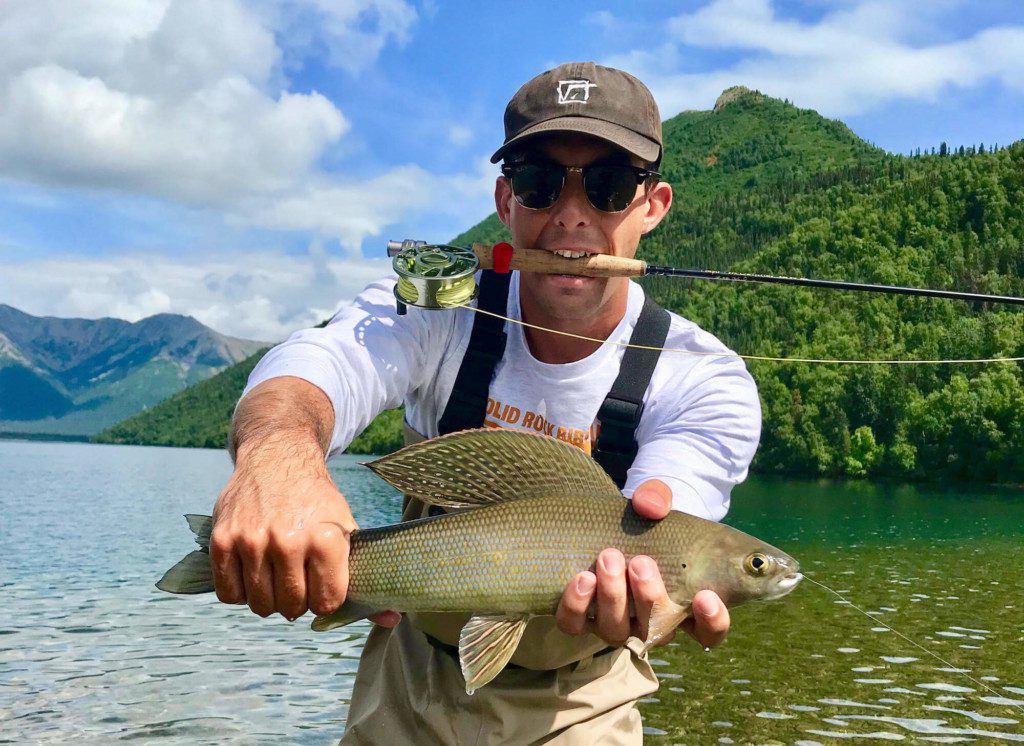 The small but beautiful Grayling is one of my most favorite fish. I guess one reason I like them so much, besides the amazing habitat where they reside, is just how receptive they are to biting a fly. I have countless times witnessed a completely inexperienced fly fisherman nailing them one right after the other by the end of an Ultimate Expedition day in Lake Clark National Park. They're pretty much available from the time we start flying over the mountain range until we give it up at the end of September. They take dry flies, nymphs and won't turn down a salmon egg imitation. They'll also hit light spinning tackle if you just feel like you're too uncoordinated to handle a fly rod, but I bet I can prove you wrong.
Grayling always inhabit the clearest waters. That is one of the neat things that makes them such a fun fish to angle for. Essentially, you just about always sight fish them. Frequently you're fishing to obvious rises or sometimes literally casting and purposefully drifting over the exact fish you would like to catch. Watching a Grayling leave the bottom soaring towards the surface to grab your dry fly, calming yourself so you don't set before the take, and feeling that Rod bend when you timed it correctly can be a combination of events that will doom some young anglers to a lifelong commitment to fishing and the outdoors. Some of the best Grayling fishing that we have access to occurs early in our season during the month of June. We can stay on the fish all the way through September, but a couple of our best spots are just on fire that first month that we get going.
Apart from the Ultimate Expedition, I really don't have another solution for getting you on Grayling unless you want to do a hike in trip to a couple of lakes on the Kenai peninsula where they've been stocked. You'd have to go unguided, but if you're into freelancing I can get you lined out.