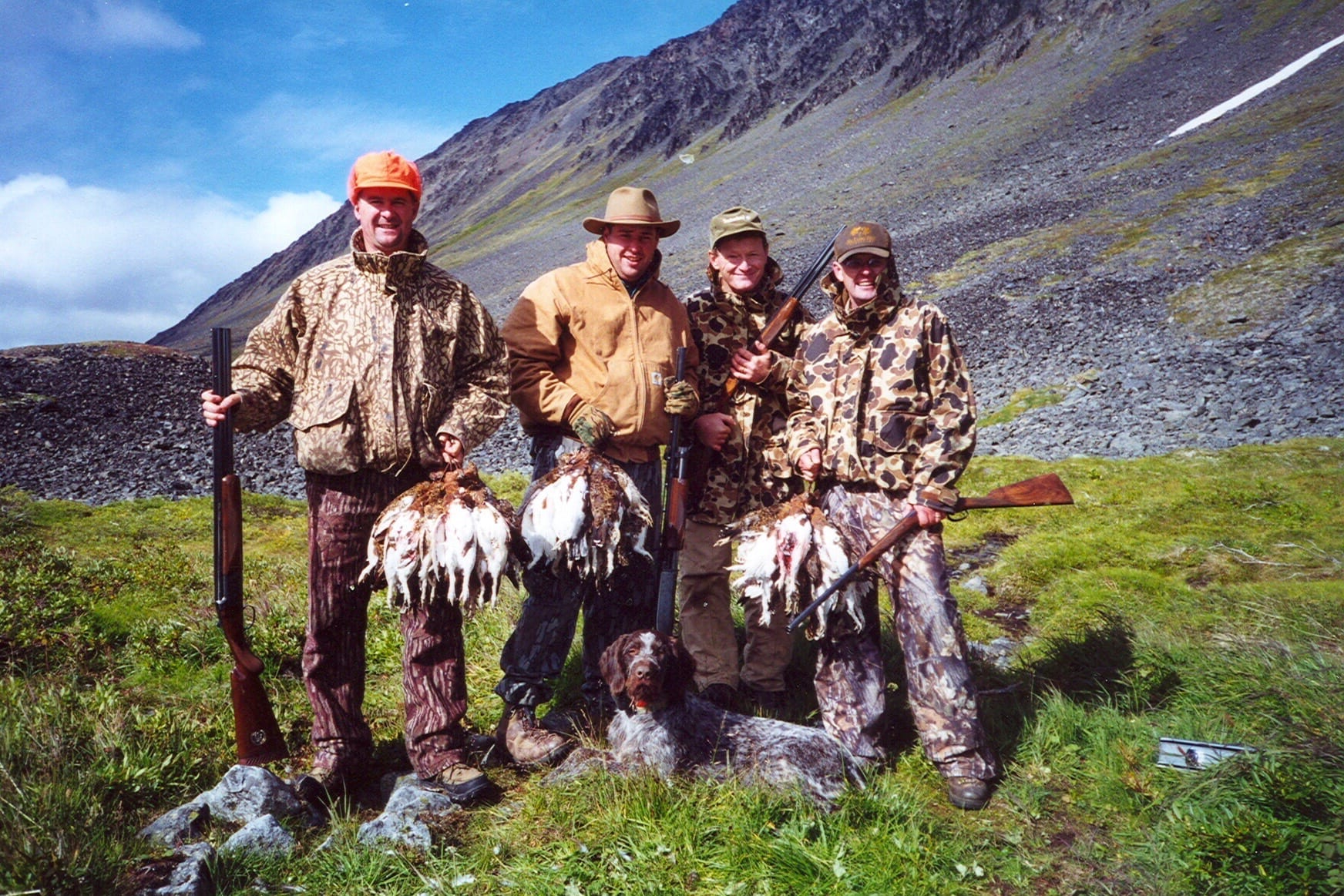 Cast and Blast
Available Sept 16 – Sept 30
Minimum Party of 2
7 Nights Lodging in our Lodge or Cabins
3 9hr Kenai Peninsula Excursions
*choose from Silver & Rainbow fishing, Duck Hunting or Hike-in Grouse Hunting, conditions permitting
1 Ultimate Expedition
may opt for Alaska Ptarmigan Hunting, Bay of Pigs Silver Fishing, or combo, weather conditions permitting
1 Wheel Plane Alaska Fly-In Fishing Trip for Silver Salmon
Polly creek or Silver salmon ($75 per person increase for Shelter Creek)
THE TRIPS INCLUDED IN THIS PACKAGE ARE LIMITED BY WEATHER. PREPARE TO BE FLEXIBLE IN ENJOYING ALL ALASKA HAS TO OFFER IN LATE FALL.
Free of charge
Professional cleaning, vacuum packing, freezing & boxing of All of your catch-Airline ready!!!.
Experienced guides and the highest quality equipment are provided for all guided fishing trips.
Free High Speed Wireless Internet – Our 4 acre facility has wireless internet available throughout. 3mb Download Speed.
$3320
*per person, plus tax